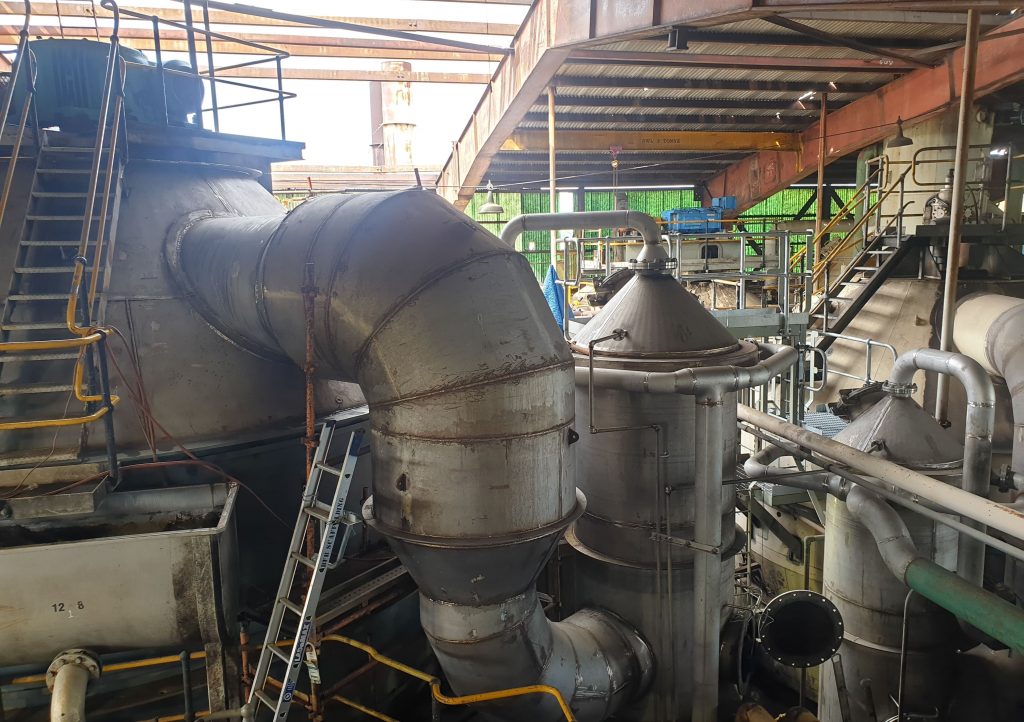 As a major supplier to the Australian sugar milling and refinery industry, WDT specialises in designing, fabricating and installing mechanical process plant equipment and industrial components for all aspects of sugar production including bulk materials handling and process technology.
With a wealth of industry-specific experience and a dedicated in-house design and engineering team, WDT provides a comprehensive range of turn-key engineering services, from individual component design and fabrication to the construction and on-site installation of entire process systems.
WDT's expert team primarily act as principal contractors in a design and build capacity, delivering both process design support and budget preparation, as well as all other elements of sugar plant engineering.
Batch vacuum pans
Continuous vacuum pans
Evaporators (Roberts & plate)
Condensers
Rotary juice screens
Juice heaters
Clarifiers
Receivers
Crystallisers
Sugar dryers
Tipplers
Bagasse storage systems
Bagacillo systems
Bucket elevators
Screw conveyors
Melters
Tanks & pipe work